Food, Health & You – Live Longer In 2021
Food, Health & You – Live Longer, Prevent & Reverse Illness
Description of Food, Health & You
If you want a chance to possibly add decades to your life, lose weight and avoid some life-threatening illnesses, I want you pay close attention as I explain exactly why the modern food industry is designed to keep you unhealthy AND addicted as long as possible.
Thanks to the valuable insights you'll get from this revolutionary series, you'll able to achieve the following:
Prevent illness – Follow my plan to boost your immune system, improve your gut health, balance your hormones, optimize your metabolism, and so much more…
Manage your health – If you or your loved ones have been diagnosed with conditions like type 2 diabetes or autoimmune disease… or suffering from chronic systemic inflammation (which can lead to serious complications)… then you need to follow the recommendations from the experts you'll meet in this series. You'll acquire the tools to guide yourself or your loved ones back into good health.
Chance To Live Longer– I want you to live a full, healthy life filled with energy and vitality for decades to come!
Discover everything you need to know to escape the trap of the 21st-century lifestyle and reverse the damaging effects of processed, prepackaged food!
The Food, Health, & You Complete Implementation System features a series of modules that contain shocking revelations and valuable information to put you on the path to excellent, long-term health. We'll show you exactly how to heal you from the inside with the right foods to supercharge your immune system.
So, each module features an episode from the original Food, Health, & You Complete Implementation System. Here's a quick overview: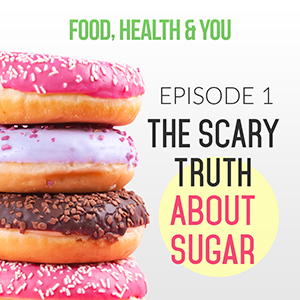 In Episode 1 (The Scary Truth About Sugar), you'll discover the real reason why the so-called "expert" advice of eating less and exercising more is counterproductive from a nutritional standpoint. In fact, you'll stand to gain even more weight and destroy your metabolism in the process!
You'll discover the reasons why Type 2 diabetes, cancer, heart illness, dementia, and obesity are increasing at a terrifying rate… and find out what really works when it comes to preventing these illnesses.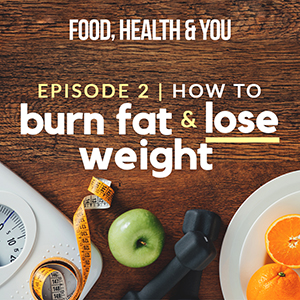 In Episode 2 (How To Burn Fat and Lose Weight), you'll learn why you should stop counting calories if you want to lose weight quickly AND safely. (Hint: the secret to effortless and sustainable weight loss is WAY simpler than you think!).
For the longest time, we've been led to think that we need to cut down on calories and spend a good chunk of our time working out. But this outdated approach isn't just counterproductive, but also dangerous!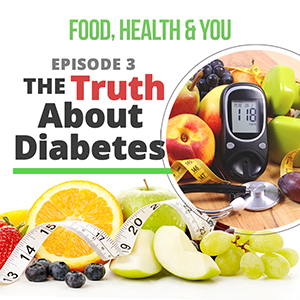 Episode 3 (The Truth About Diabetes) reveals the solution to what experts are calling "a lifestyle-driven epidemic." Learn how to put yourself in charge of your dietary choices so you can prevent type 2 diabetes or turn it around.
Most people don't realize how their eating habits are sabotaging their metabolism. A lot of foods cause a huge spike in our blood sugar, which could lead to hormonal imbalance, insulin resistance and ultimately, type 2 diabetes. And things only get worse from there – it could also open the door to chronic inflammation and even cancer!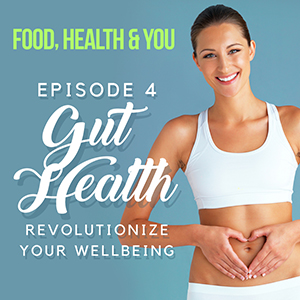 In Episode 4 (Gut Health), you'll discover how the unique ecosystem of your gut bacteria affects your overall health (and how to keep it in perfect balance).
Uncover the real reasons why your digestive system is at the root of all of your health concerns, whether it's your immune system, mental health, or even the general quality of your life!
You can use this knowledge to heal your body inside out, boost your energy levels, lift your brain fog, lose weight, and more.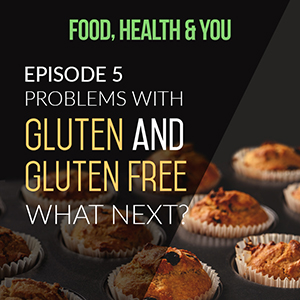 In Episode 5 (Problems with Gluten and Gluten Free, What Next?), we expose the truth about gluten and a 'gluten-free' diet. Don't fall for the trap of weeding gluten from your diet and replacing it with something just as unhealthy!
Become an expert on identifying gluten-free "junk foods" so you can steer clear of them and avoid feeling sick.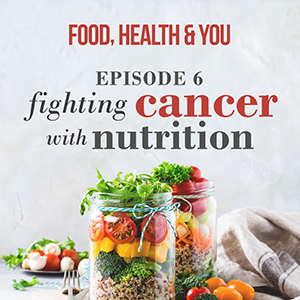 In Episode 6 (Fighting Cancer With Nutrition), we'll tackle the big "C." Discover why cancer is like a plant and how our environment causes it to thrive.
Understand the importance of epigenetics and the role it plays in your personal cancer risk. Which people get cancer and what can you do to avoid it?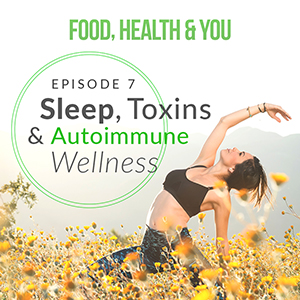 Episode 7 (Sleep, Toxins, and Autoimmune Wellness), shows you what to do if you have a type of autoimmune disease.
We'll help you negotiate your way through treatment options and learn how to manage this condition – and even keep it at bay for good. Finally, you'll get the answers you need and stop your immune system from attacking you!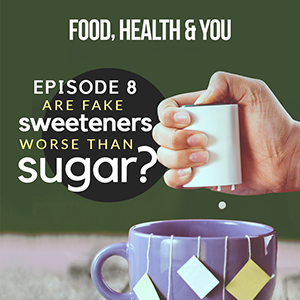 In Episode 8 (Are Fake Sweeteners Worse Than Sugar?) we find out the shocking truth about the shortening life expectancy of our children's and grandchildren's generations.
We're living in a time where brightly-colored artificial food is cleverly designed to appeal to the senses – but offer ZERO nutrition. Learn how to see through the clever marketing of so-called "health foods" before it's too late.
Discover how the science behind 'sugar dysregulation' is slowly killing us – and how to STOP it!
Learn how to live longer, lose weight, prevent disease, and completely heal yourself and your loved ones
Get the Food, Health, & You Complete Implementation System and join the movement to treat the root cause of disease.
Yes, you can get this incredible series at a significantly reduced price – as long as you act right now!